Beauty Clinic: What's the best foundation for older skin?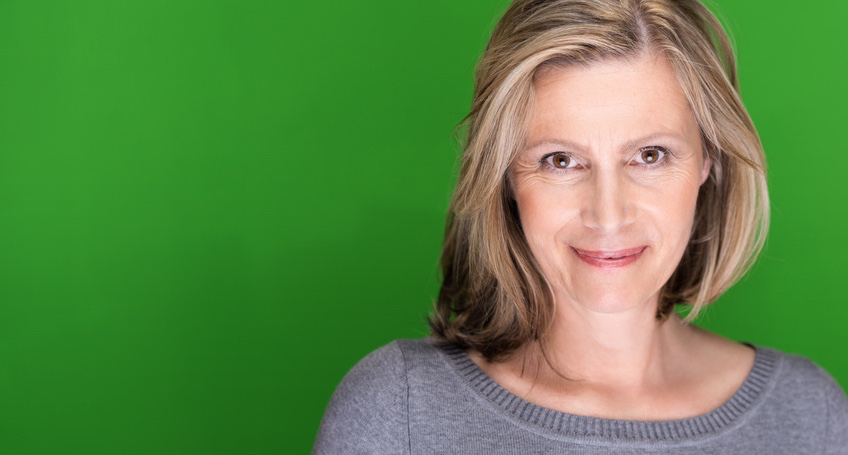 Q. What is the best foundation for older skin? A. This is a tough question to answer, simply because there is so much choice. So we are going to list the qualities we think are the most important to look for, and then suggest a few possibilities including the ones we use ourselves.
First and most important thing is that your foundation must match your skin tone. If you are trying products under electric lighting or somewhere dark, ask the consultant to swipe a few possible shades under your cheekbone down to your jawbone then grab a good size hand mirror and inspect your face in the daylight. (After all, that's where you will be mostly seen.) The right shade should virtually disappear into your skin. PS Hardly needs saying, but never choose a new foundation online unless they sample.
Secondly, avoid the 'mask' look at all costs. Older skin (and by that we mean 40 plus) is probably tending to dryness, with the odd line creeping in, even a wrinkle or three, and uneven skin tone. Look for lighter-textured products (much easier with today's sophisticated technology) that will even out skin tone and not settle in wrinkles. If you need more coverage to conceal blemishes (redness, pigmentation, dark areas), use a separate concealer. Always use moisturiser before applying foundation and let it sink in. We are also fans of illuminating primer such as Charlotte Tilbury Wonderglow Instant Soft-Focus Beauty Flash Primer, £38.50, which gives staying power and brightness. (Lasts for ages and ages too.)
If you need a bit of extra dewiness, mix a couple of drops of serum into your foundation.
Sarah's current favourites include award-winning Suqqu Frame Fix Foundation/ £62 in six shades, new Nars Velvet Matte Skin Tint SPF30 in 12 shades (this is oil-free but not at all drying), launches 1st February, exclusive to www.uk.spacenk.com, then natiownide and www.narscosmetics.co.uk from March 1st and Giorgio Armani Maestro Fusion Makeup SPF15 in 13 shades (the dropper on this never seems to work but the product is brilliant, again with clutches of well-deserved awards)/£40.
Jo's go-to foundations are By Terry Terrybly Densiliss Foundation which is, she knows, heart-stoppingly expensive at £78 for 30 ml, 'but a bottle lasts for a good six months and it delivers the most wonderful, seamless coverage with a really healthy, radiant finish. I get endless compliments on my skin and I always credit this foundation.'
We absolutely believe that a great foundation is worth investing in, but when she's feeling poor (!), it's Clinique Redness Solutions Makeup SPF15/£25 for 30 ml, which offers fantastic coverage for her somewhat broken veins.
As we've said, though, it really is key to ensure the shade's a perfect match. No matter how much you love the texture or finish, nobody else should really know it's there.