Nuxe Prodigieuse Huile de Douche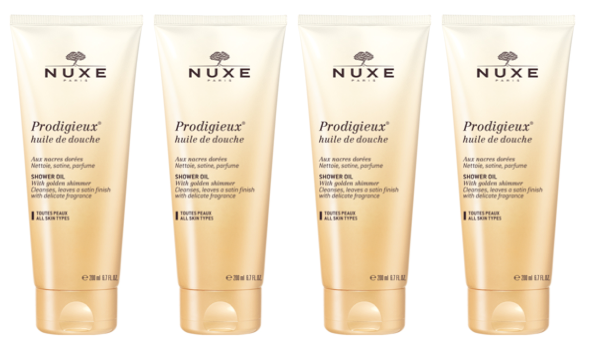 We discovered this via a little sachet in the swag bag of gorgeousness that was this year's CEW Product Demo Evening going-home present – and we've since gone out and bought a whole new sachet. Which proves two things: 1) when you've got a great product, sampling truly works. And 2) that this is, well, a great product.
Sulfate-free, it's already gentle on skin, but cleanses beautifully while leaving a sheen-y layer of gold on the body. (Fab on tanned legs.) It smells sublime: that much-loved Huile Prodigieuse scent of orange blossom, vanilla and magnolia.
And when you shower or bathe away the oil, skin's left so supple and moisturised that you really don't need body lotion.
Sometimes, the best things do come in small packages.
Nuxe Prodigieuse Huile de Douche/£10 for 200 ml at www.feelunique.com